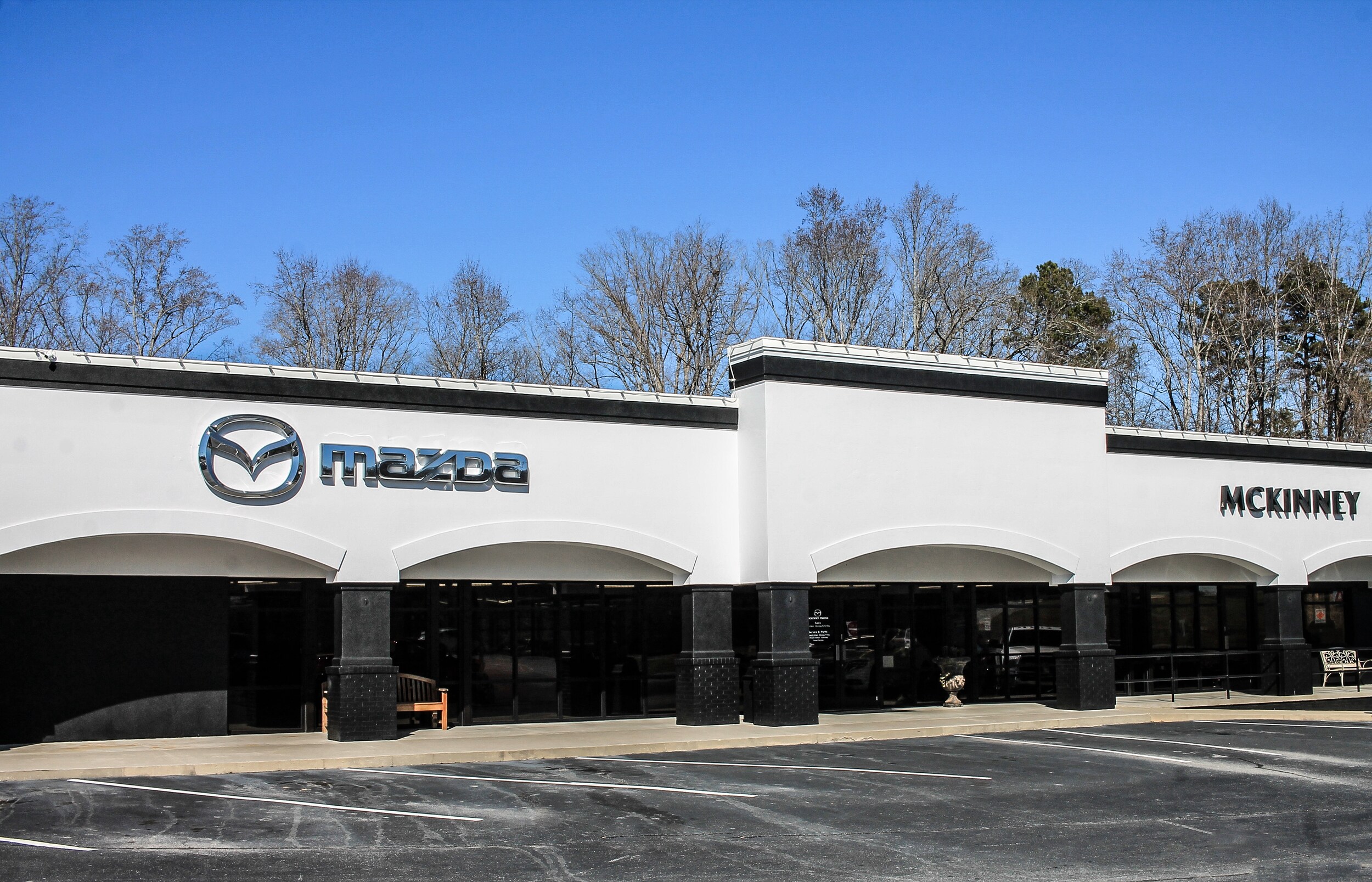 The McKinney family is proud to have been a part of the Upstate for over 15 years. Owning a successful dealership has been a dream come true for owner Tim McKinney, who treats every day as a new opportunity to serve his community. Taking care of the people of the Upstate is priority #1 for the McKinney family and they have partnered with many area charities to give back to the people that they serve.
At McKinney Mazda, we have a variety of amenities available to our customers who choose to service their vehicles with us, including a children's area and vending machines. Our state-of-the-art service center also maintains a fully-stocked Mazda parts store, so you can rest assured that we'll have you on the road again in a timely manner.
Choose McKinney Mazda as your designated Mazda dealership, and we'll be sure you're treated like family.
Keep reading to learn more about our commitment to customer service, ethical business practices and efficiency at McKinney Mazda.
At McKinney Mazda, we always strive to keep our eight core values in mind when doing business.
Truthfulness
We believe in practicing honesty and straightforwardness with our customers, being as upfront with our pricing and practices as possible.
Consistency
We aspire to maintain reliability and quality in everything we do here at McKinney Mazda, so that when our customers come through the door, they can be confident that we'll be able to adequately meet their needs.
Appreciation
Because we depend on satisfied customers and employees for our success, we strive to constantly show our appreciation for those who have helped us grow our business.
Happiness
Our goal is to maintain a positive and enthusiastic atmosphere within our dealership, and we believe this translates into positive attitudes throughout the company and among our customers.
Harmony
By creating a relaxed and cooperative environment, we believe that our employees can best reach their personal and professional goals. We believe that this, in turn, promotes a harmonious atmosphere within the business.
Responsiveness
By communicating with you and with each other promptly and effectively, we can achieve a more cohesive work flow and greater peace of mind for our customers.
Innovation
By constantly looking for ways to improve on customer service and our day-to-day processes, we believe we can achieve greater customer satisfaction.
Security
The reputation we've achieved in the Upstate of South Carolina wasn't achieved overnight. We believe hard work and great service pay off, and lead to a stable and established relationship with the community.
If you'd like to learn more about us or would like to check out our large selection of new models and quality used vehicles, feel free to contact us directly or visit us at 4574 Calhoun Memorial Highway, Easley, SC 29640 for a test-drive today. We look forward to serving our customers near Greenville, Spartanburg and Anderson.